Madam Saint Vintage, a vintage goods store owned by Melissa Mattingly and Nina Piolatto, has opened their doors in Downtown Kankakee!
The Madame Saint Vintage brick and mortar shop is just the most recent iteration of their love for vintage. Melissa started selling vintage wares on Etsy in 2017 and has a background in interior design, retail, and marketing. Nina makes up the second half of and is the "founding member" of Madame Saint Vintage. Nina started off by selling vintage jewelry, purses, and clothes on Etsy in 2012 and transitioned primarily to homegoods in 2016 selling under the Madame Saint Vintage name. They have partnered together in selling since October of 2020 when we opened a booth together at Indian Oaks Antique Mall in Bourbonnais, Illinois. After realizing that they had quickly outgrown their first booth, their second booth was opened in June of 2021.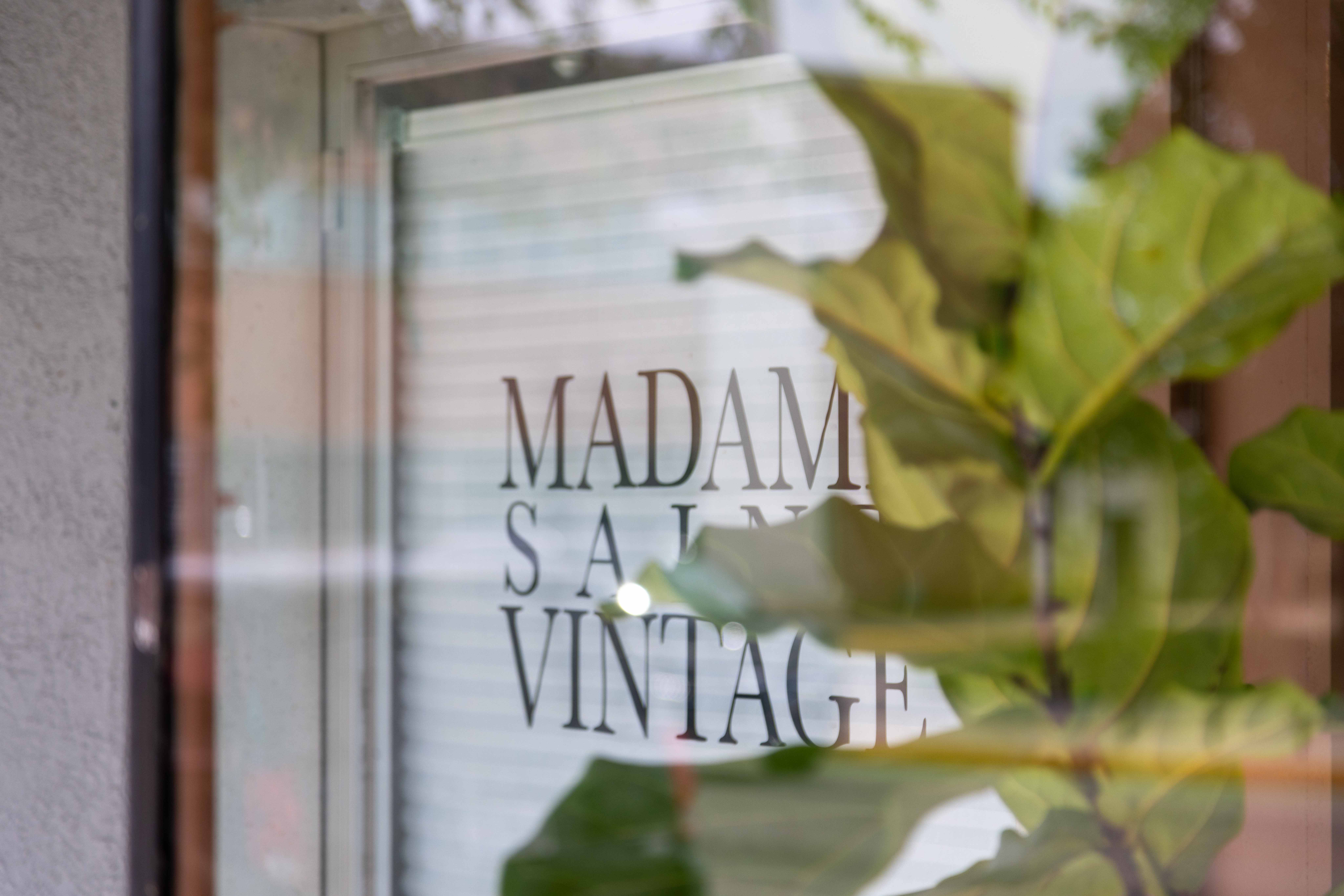 Opening a vintage boutique has been a pipe-dream of theirs since we started selling, and one day while Melissa was driving she called Nina and just said, "No time like the present, let's just go for it". Within a week or two they had found their current location for the shop and started the ball rolling.
"We love the one-of-a-kind character of vintage items, their inherent sustainability, and their ability to kindle nostalgia. People are always commenting, 'We had one of those growing up!' or 'This totally reminds me of my grandma.'"
The shop offers a curated selection of vintage items including furniture, home decor, clothing, and accessories. We want our customers to take inspiration from the shop and envision how these vintage items from the 50s, 60s, 70s, and beyond can find new life alongside contemporary items in their home. Vintage lets people create a completely personal and unique style as one-of-a-kind as they are. As much as we love to shop our big box stores, a brass plant stand lamp for example might exist in our shop and a handful of other places. There's not hundreds or thousands of them anymore.
"The inherent sustainability of vintage is important to us, too. In choosing to offer vintage, we are rescuing items from the throw away culture that has come to dominate our society. We appreciate the quality materials and craftsmanship of past artisans that were used in manufacturing and crafting of these goods."
They also plan to carry some contemporary hand-made items in our shop such as candles, jewelry, and specialty products especially by local makers if we can. They recognize and appreciate the quality and craftsmanship that goes into "slow-made goods" and hope to stock local artisans to support small and locally owned businesses!
Visit their store at 275 S. Schuyler Ave in Downtown Kankakee. And don't forget to follow them on Instagram and Facebook to see all things new and exciting!