Moon Cookie Gallery started in 2016 as a small gift shop dedicated to offering handmade gifts from local artists. In my earliest years as a watercolor artist, I followed the art show circuit, traveling to different towns to display and sell my work. When opening my shop in Kankakee, I envisioned a brick-and-mortar art fair to display my work without the rain, wind, or heat.
In almost seven years, I have gone from 15 local artists to 65 local and Illinois artists. I also moved to a bigger location right up the street!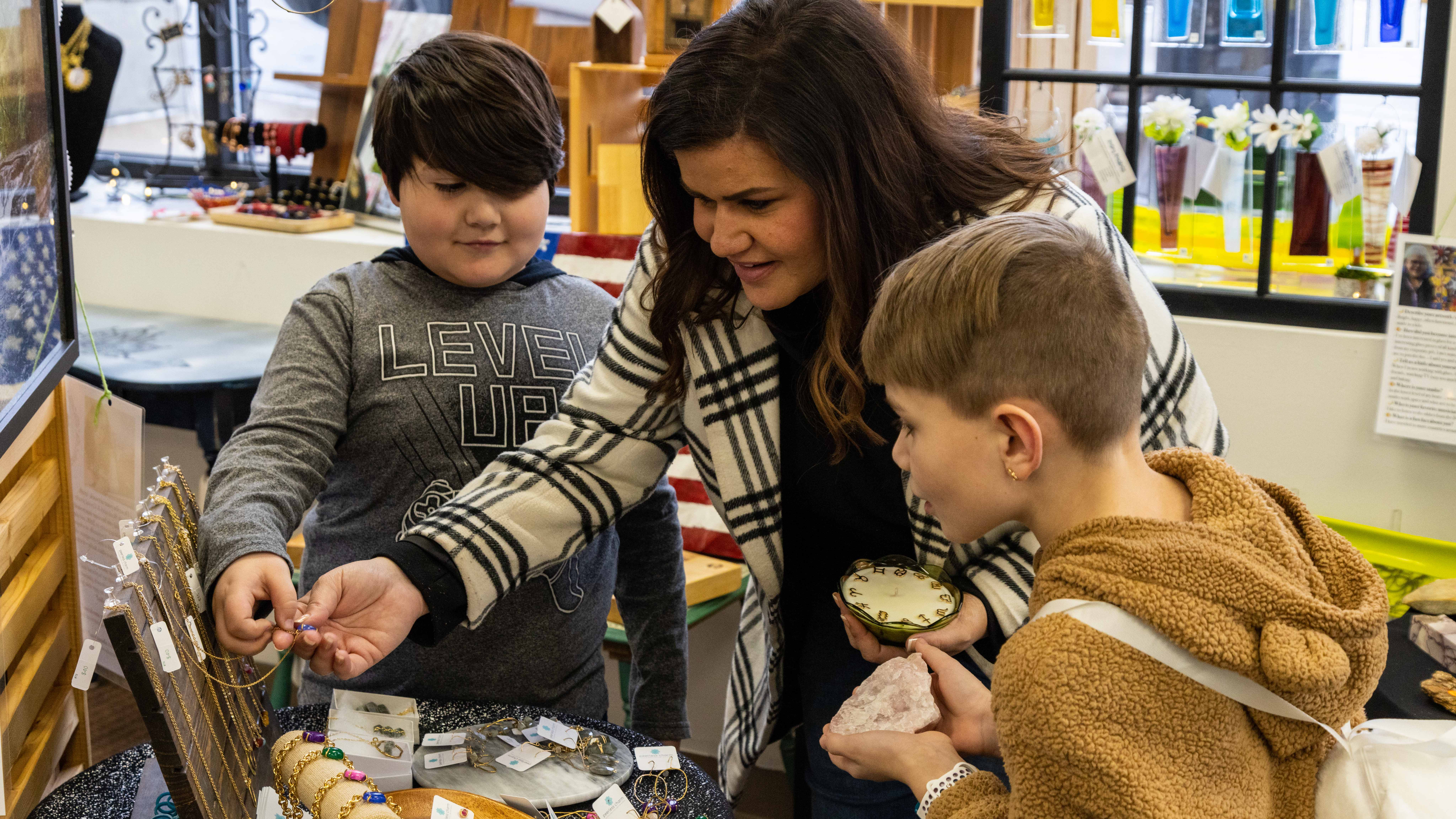 Kankakee is becoming something magical, and I'm happy to be a part of the growth.
The journey of shop ownership has been exciting, inspiring, challenging, and fun! To keep my customers engaged, I enjoy creating unique displays and curating interesting color stories to share on my socials. Moon Cookie Gallery has and always will be a place for artists to showcase their work and perhaps get a jumpstart on their artistic career. My shop motto is "Celebrate Handmade," and I hope to continue sharing my passion for local art with our growing arts district in Kankakee.
If you're looking for a unique, handmade gift, Moon Cookie Gallery is a great place to start! We have jewelry, bath and body products, photography, rocks and crystals, artwork, home decor, candles, stationery, stickers, tea, baby gifts, purses, lip balms, essential oils, pottery, and so much more!
Our 7th Birthday Party will be held on May 13th from 9am-2pm. We will have goodie bags for the first 50 customers, tea tasting with Rene' Parks of Kankakee Tea Company, raffle baskets, a make & take bookmark craft, and live music by Mary Claire Dwyer. Hope to see you there!