Rubber Rose Books + Print is a used bookstore and print shop that also features local authors.
Hours: Wed-Fri 11-6 & Sat 9-3
Located At: 111 E Court St., Kankakee
Instagram | Facebook | Website
Read Below To Learn More About Rubber Rose
I [Nicole] took over ownership in August of 2022. We offer used books ranging in price from $1-$5 including many different genres and age ranges. We have handmade gifts from local artists: bracelets by Moore Aesthetics, soy candles by Fiction Flames, and macrame by Cat Acevedo. We also have fun stickers, bookmarks, and incense!
Donations are always accepted as most of my inventory comes from community based donations. I take anything aside from encyclopedias or reader's digest condensed. Books that are not in the "best" condition will still be utilized on the free racks outside the store for anyone to take.
The Rubber Rose Lounge is open to the public during business hours with free wifi, coffee, and tea. Bookings for small events such as book clubs or other group meetings, make & take events, or family game nights can be made at a rate of $50 per hour. Aside from book sales, I create & distribute the weekly Kankakee & Iroquois County Public Records Bulletin and offer basic copy/print services.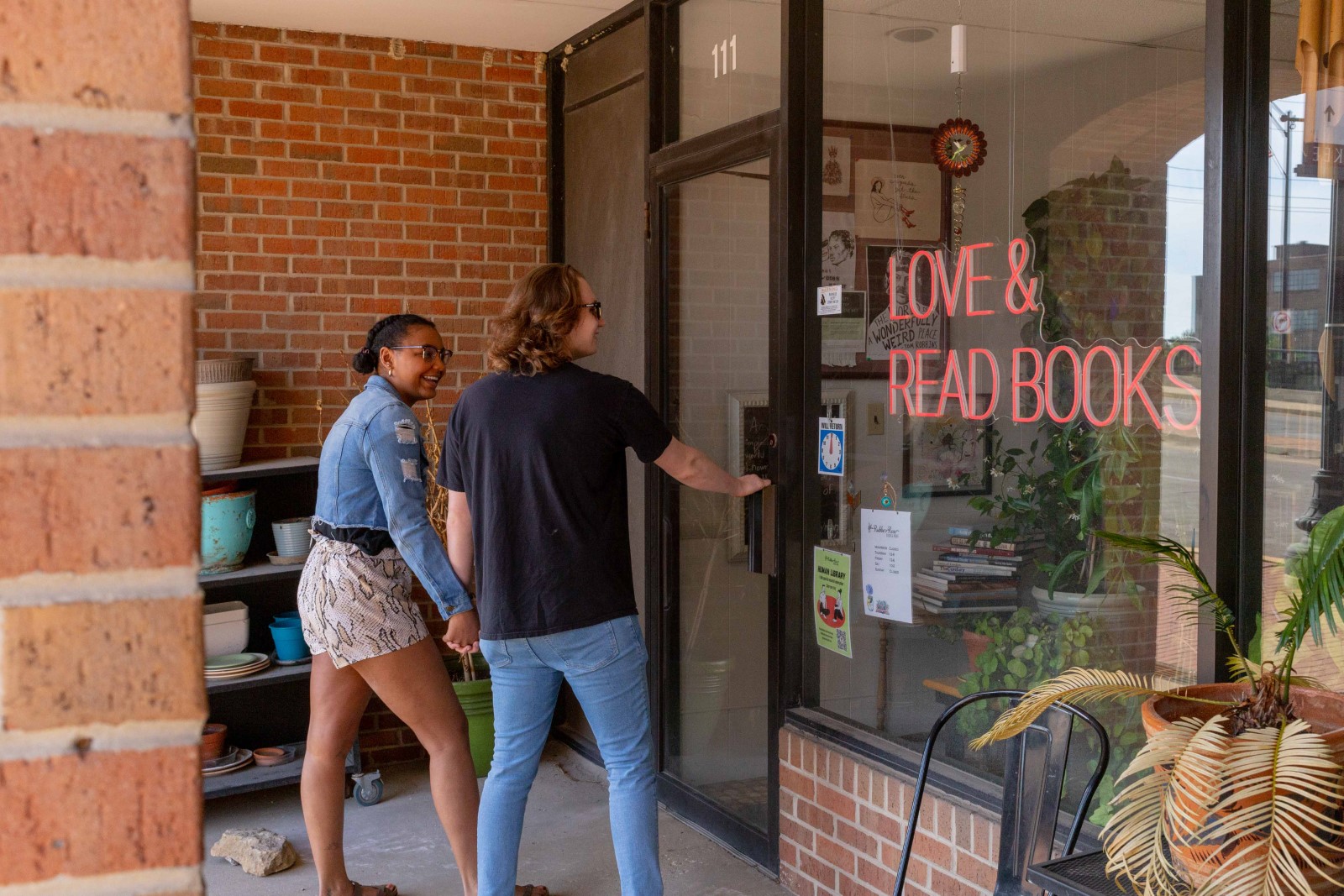 As we set goals for the future, we would love to host more free events for the community: board game nights, kids reading nights, poetry readings, acoustic performances, and author talks. We would also love to start doing "Book Bars" for weddings - imagine an open bar where guests get to choose a book as their wedding favor!
We are also looking into partnering with the Kankakee School District to host bookmark creating competitions! Winning bookmarks for each grade would be sold in shop and the money from the sales will go directly back to the school.
I want to remain in Downtown Kankakee because this is my home. I was born and raised here and I want to give the members of my community something to enjoy and be proud of!
My goal is accessibility, affordability, and inclusivity because everyone deserves to read great books. I'm close to a city bus stop and the Amtrak which is a huge plus for people traveling from out of town. I believe that if you invest in your community, your community will invest in you.