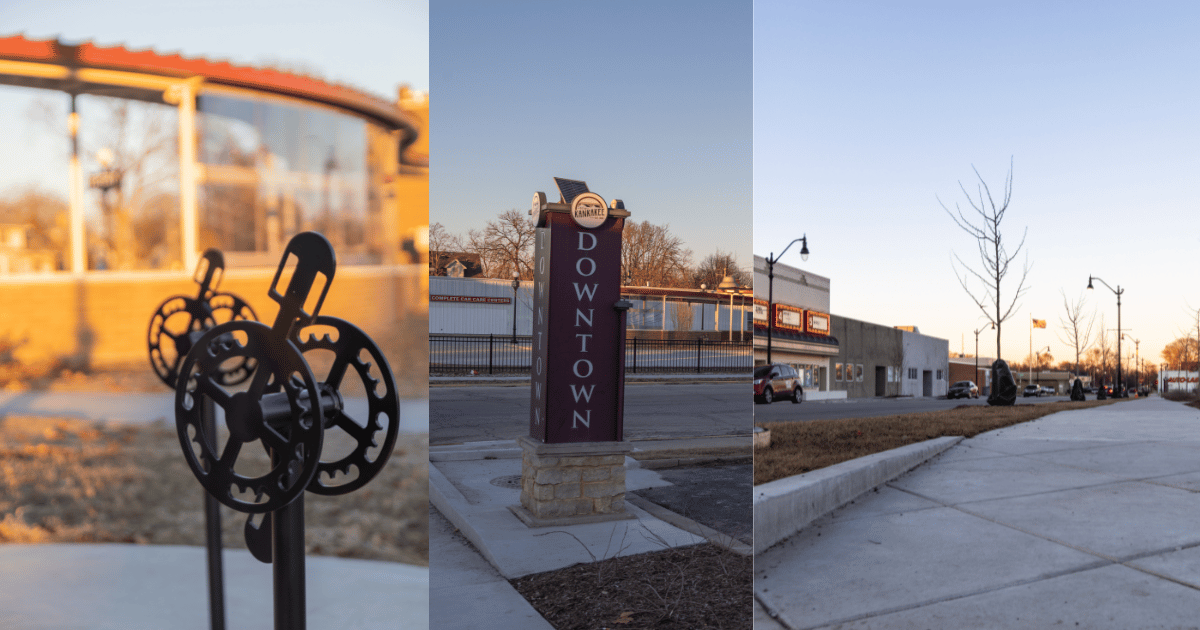 The continued revamp of South and North Schuyler Ave in Downtown Kankakee continues through the 200 block of North Schuyler Ave.
While most of the project has wrapped up, some aspects are still being finalized - such as the bike lane striping.
Lead by Piggush Engineering, Inc., the projects includes roadway, sidewalk, and landscaping improvements, enhanced lighting, bike lanes, and more.
Bike Lanes
Piggush noted there will be bike lanes extending from the 300 block of North Schuyler going south to where riders can hook up to the bike path which travels east behind the Shapiro Developmental Center complex and then to Kankakee Community College.
When completed, there will be 11 contiguous Schuyler Avenue blocks with a defined bike path — from the 300 block of North Schuyler south to East Hawkins Street.
Funding
Combining the $1.2 million grants for the South Schuyler work and a $1.8 million grant for work on the 200 and 300 blocks of North Schuyler, $3 million of grants are targeted towards downtown Kankakee infrastructure.
We can't wait to see everyone enjoying the streetscape this spring and summer!